Your smile is like your signature, it is uniquely your own! At Roberts Dental Ranch, we are a unique practice, designed to meet all of your dental health needs. Dr. John Roberts and Dr. Raenie Roberts specialize in pediatric dentistry and orthodontics, offering comprehensive dental health care and braces for patients of all ages.
From your very first smile, to every smile throughout your life, we are here for you. Our practice provides a welcoming, comfortable, and fun atmosphere, where you and your family are treated with sensitivity, respect, and the attention you deserve.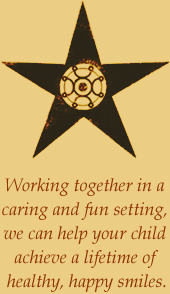 If you have any questions about your dental health or the treatments we provide, please call (972) 347-6444 to schedule an appointment. For new patients considering orthodontic treatment, we invite you to a complimentary consultation! Drs. John and Raenie Roberts and the entire staff at Roberts Dental Ranch of Prosper TX look forward to working with you and your family!
Roberts Dental Ranch provides pediatric dentistry and orthodontics for children, teens, and adults in Prosper, Celina, and Collin County, TX (Texas). Dr. John Roberts and Dr. Raenie Roberts offer comprehensive pediatric dental care and orthodontic care. Contact Roberts Dental Ranch to schedule an appointment.